Clean Air Zones. How they will affect you and your fleet
The Government are introducing Clean Air Zones (CAZ) across the country in many major cities, starting in 2019, with outline plans already in place through to 2021.
A Clean Air Zone (CAZ) is an area where targeted action is being taken to improve air quality for people's health and to support economic growth. The CAZs' aim is to make sure that any improvements in air quality are long lasting and to ensure this there is a focus on reducing carbon emissions.
If your company needs to travel in and out of city centres, your fleet will need to be compliant (Euro V1) or face daily fines.
FVTH have been closely monitoring progress with legislation and this is a simple outline of what is happening and when. This the best information as at this date, and we will be updating this sheet as required.
CITIES AFFECTED
2019 London – (ULEZ), Birmingham, Derby, Southampton, Northampton
2020 – Leeds, Newcastle, Middlesborough, Bristol, Bath, Oxford, Coventry, Leicester, Greater Manchester
2021 – Aberdeen, Dundee, Edinburgh, Glasgow, Cardiff
Fines could be as much as £100 per day for vehicles over 3.5t GVW.
Vehicles will have to meet a minimum emission standard and this is now set at Euro VI.
Each city is formulating its own CAZ and its own fine structure for vehicles not conforming to the standards.
Some cities are more advanced in planning that others.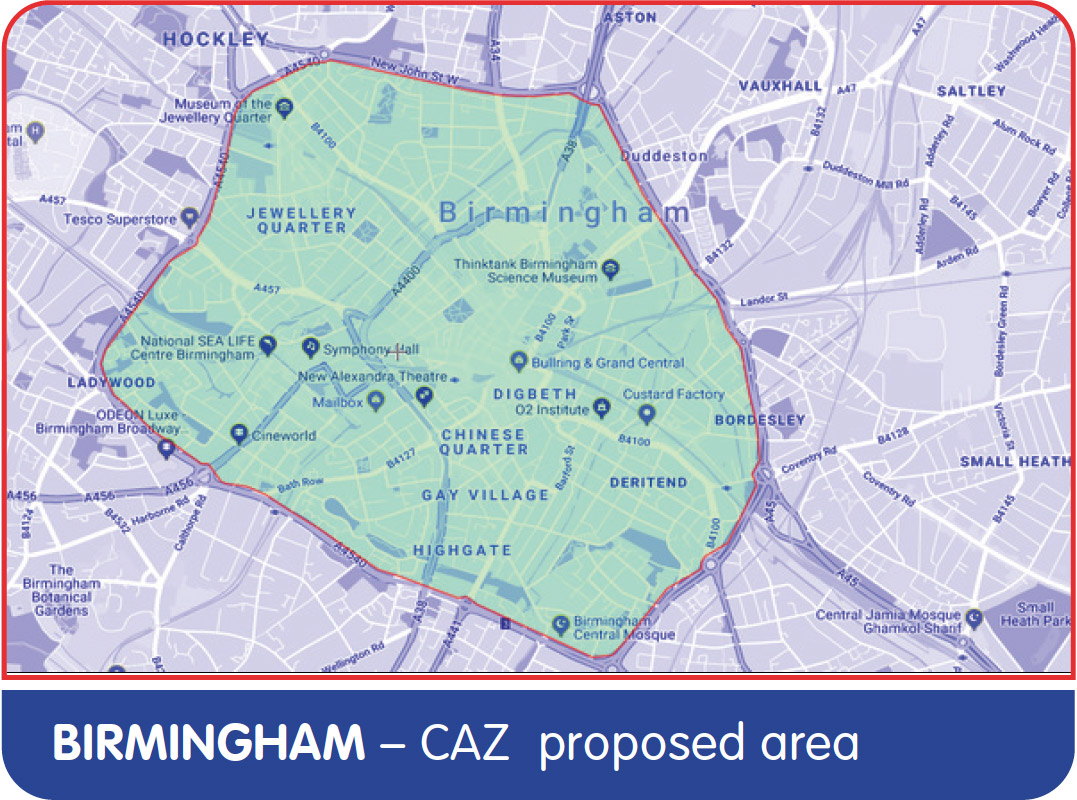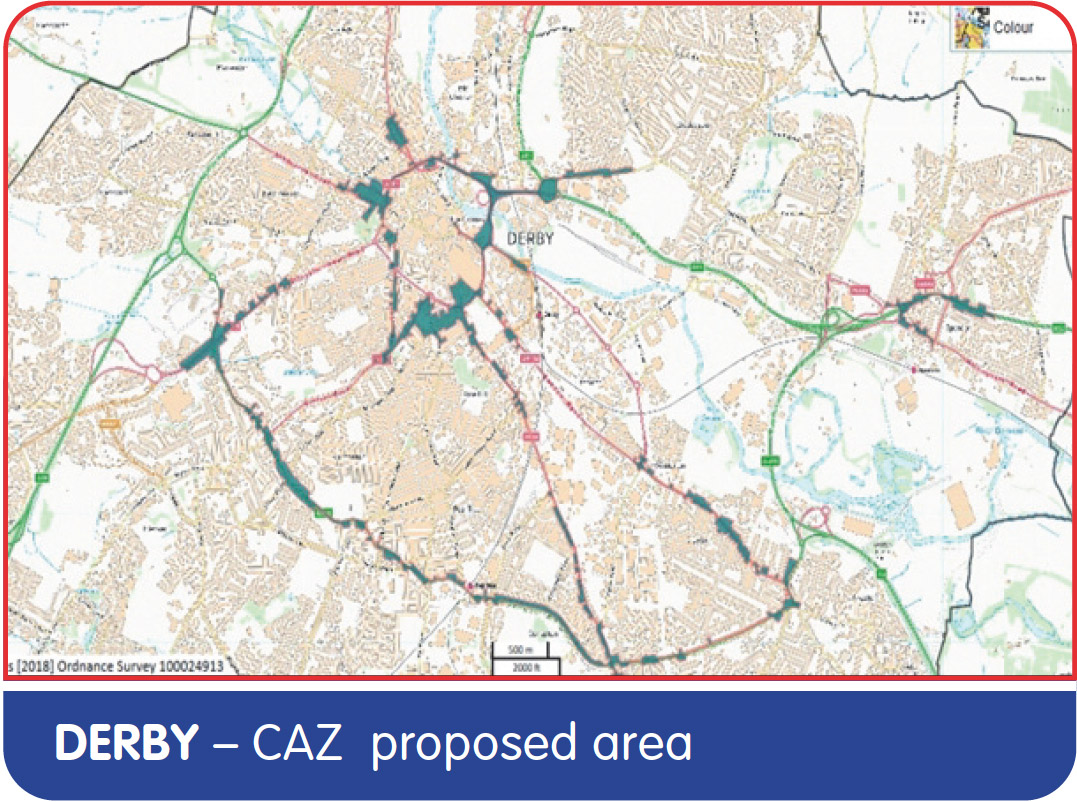 NORTHAMPTON – No map of CAZ proposed area available
Come and talk to FVTH about reviewing your fleet, by planning now you can ensure that
your fleet will still be legally operating across cities, maximising your profits and
minimising CAZ fines or penalties. CALL: 0800 999 3373