EASY ACCESS FOR SMEG
FTVH have supplied a purpose-built low-floor easy access vehicle to SMEG UK Ltd.  FVTH worked in partnership with SMEG to design an eye catching livery that reflects the high end products supplied by the company.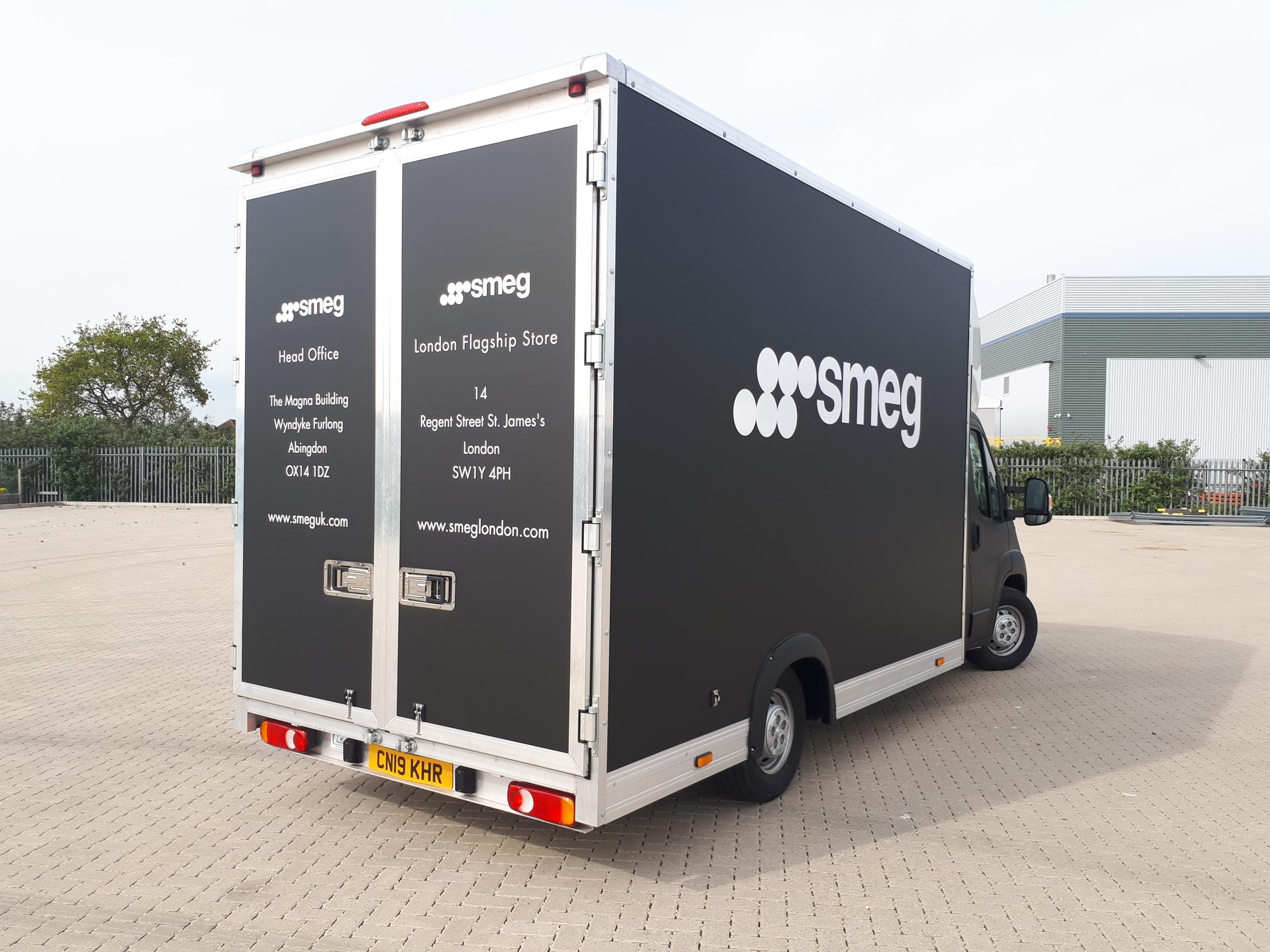 Tim Houghton Managing Director FVTH said  "I have enjoyed a long and lasting relationship with SMEG UK over the years.  Working  with the present team FVTH supplied a low floor specialist Luton vehicle.  It was specifically designed to meet the demands of delivery to an urban environment, and all the limitations that brings.  However, the innovation with this vehicle came from the understanding of how the loading position impacts on delivery efficiency.  The low floor offers extremely easy access, and speeds up delivery timings – working smarter for the company and their customers."
FVTH work with all their customers to produce a vehicle that truly meets their needs, and is a benefit to productivity and maximising profits.
Come and talk to Tim Houghton to find out more.