NEW VEHICLES THAT EXCEED EXPECTATIONS
New 26t crane vehicles have arrived at FVTH.  Specially designed and FORS compliant – all ready for the builders merchants.  These vehicles have all been fitted  with Bevan Bodies and HIAB 158 Rear mount cranes.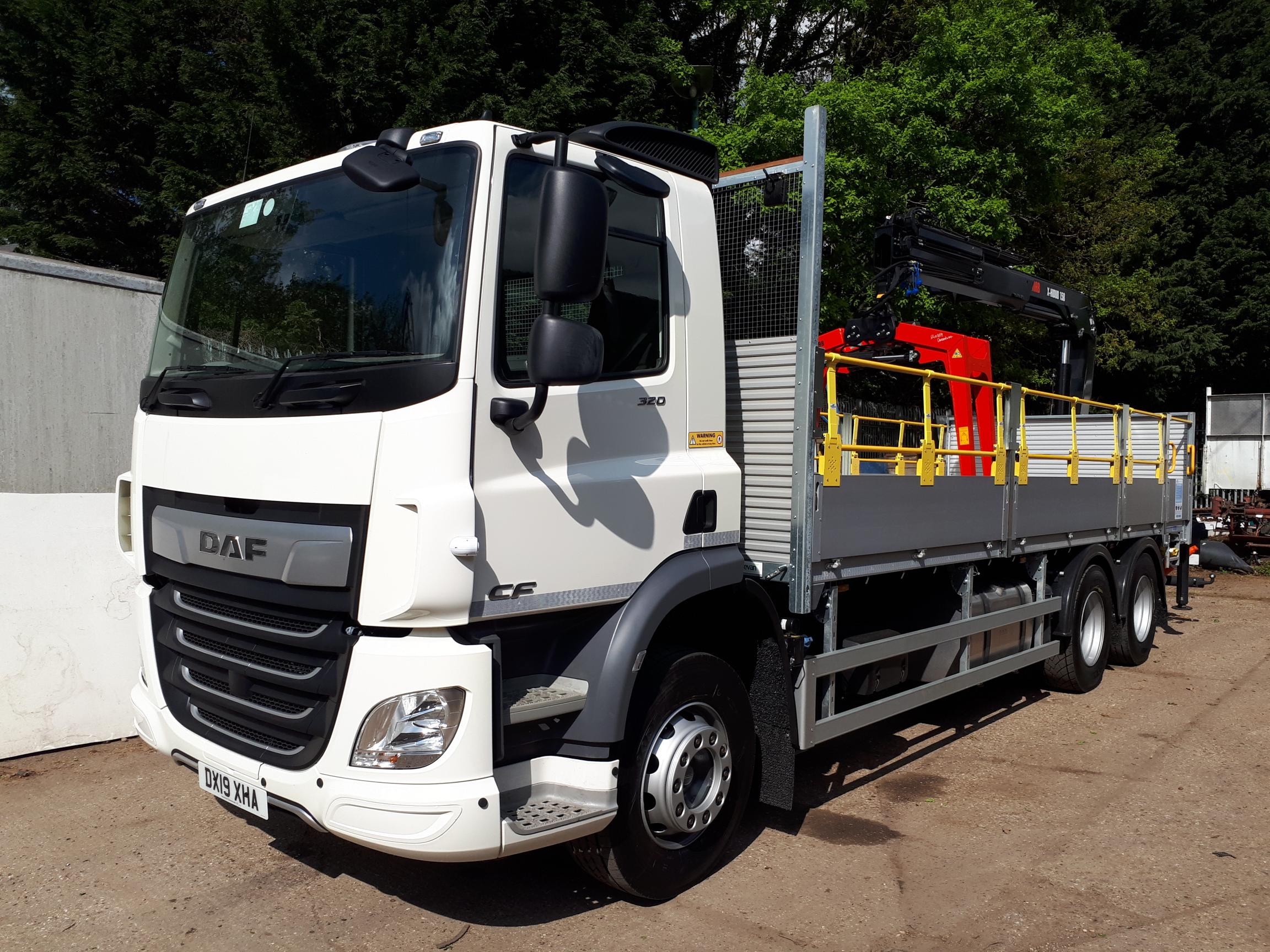 FVTH worked in partnership with some of their customers in the builders merchant sector to produce a FORS compliant crane vehicle which will meet the requirements of this demanding industry sector.  After discussing various opportunities, FVTH partnered with a team of trusted suppliers to produce the best vehicle possible to answer all the customers' needs.
Tim Houghton Managing Director of FVTH Ltd commented:
" We have an extensive customer base in the Builders Merchant Sector and we have spent a lot of time in the last 16 months with our key suppliers Greenhous DAF, HIAB, Spillard Safety Systems and Bevan Motor Bodies to ensure that the vehicles we produce meet the demands of our customer base.  Our aim is to supply vehicles that exceed the expectations of our customers.  True success comes with the positive feedback after delivery. When you are able to supply the right vehicle, with the right specification and on time, then you can expect new orders, from new customers.  Working in partnership with suppliers and customers has produced a solution that really works for all."